BUILDING OUR WORKFORCE FOR THE FUTURE
The need to nurture and develop our next generation of engineers is a critical part of our growth strategy. By investing in our employees from the very beginning, we're not only retaining great talent but also building capability for our organisation.
Through our Graduate and Internship Programmes, we empower employees to put their learning into practice and share their knowledge, which supports the development of both new and existing employees. This collaborative approach ensures a continuous cycle of learning and growth within our organisation, driving innovation and excellence.
OUR GRADUATE MENTORING PROGRAMME
A long-term, successful career development at Black & White
This programme gives entry-level employees a structured approach to work and learn at the same time. With a 70-30 approach to learning through experiences (on the job) and more formal learning and development, the programme introduces new talented employees to multiple areas of our organisation as they build experience and knowledge. Our commitment to this two-year development programme helps us develop the skills we need for the future and helps the individual consider and develop a career plan as they learn and grow as a Graduate Engineer.
Upon successful completion of the induction and mandatory training period, graduates will embark on project assignments meticulously designed to cultivate the essential competencies and knowledge specific to their respective disciplines. These carefully structured projects provide graduates with invaluable hands-on experience, enabling them to further enhance their skills and expertise in their chosen fields.
Support and Guidance
In addition to the Line Manager, each graduate is paired with a Mentor and a Buddy who play crucial roles in providing additional support, imparting wisdom, and sharing knowledge. The Mentor and Buddy are instrumental in guiding the development of the graduates, assisting them in identifying and pursuing valuable opportunities, overcoming obstacles, and making the most of their journey during the programme. Their presence ensures that graduates have a strong support system to rely on to achieve remarkable growth throughout the development period.
OUR APPROACH TO INTERNSHIPS
Developing our employees of the future
We offer intern placements to our prospective employees who are actively pursuing their studies. These internships serve as a stepping stone towards their future careers, allowing them to gain practical insights and develop essential skills.
At Black & White, we believe that this is fundamental to how we grow and develop as an organisation, and it is important for us to support the interns' professional growth while fostering a pipeline of talented individuals who may become integral members of our organisation in the future. Our three principles to ensure we can deliver meaningful work experience:
 Specific projects where an intern's formal learning, enthusiasm, and knowledge can be utilised
 A Leadership Team and specialist resource supporting a meaningful experience for the intern
 A workplace that encourages practical experience and allows for the development of new skills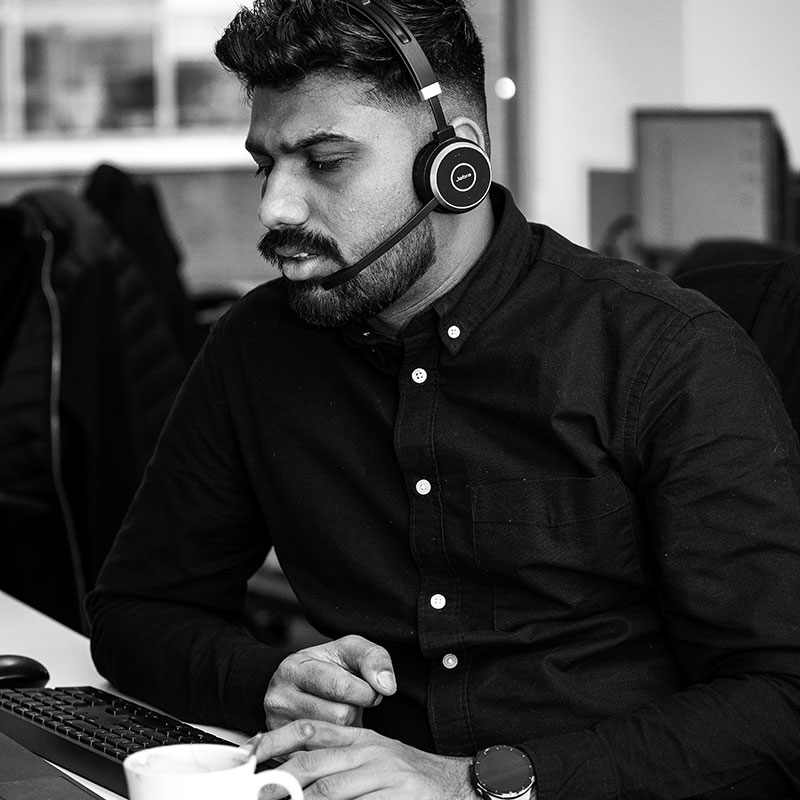 OUR SCHOLARSHIP PROGRAMME
A visionary initiative dedicated to investing in the education and development of future engineers
We firmly believe that education can drive innovation and progress within and outside Black & White. We have committed to providing financial support and mentorship opportunities to aspiring engineers, through which they are given the means to pursue their academic dreams, enabling them to gain the knowledge and skills necessary to excel in the field.
By nurturing our next generation of engineers, we aim to foster a vibrant and diverse community of talents who will shape the future of the industry, driving technological advancements and pushing the boundaries of what is possible.